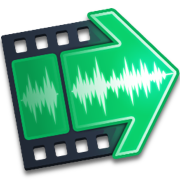 iShowU Instant + Advanced Features
Realtime recording with Pro level features
iShowU Instant - The fastest mode feature filled realtime screen capture tool from shinywhitebox.
iShowU Instant
iShowU Instant + Advanced Features
iShowU Studio 2
Realtime capture
Live preview
Customizable recording presets
Detailed output format options
Output as ProRes 4444/422
Animated

GIF

generation
Pattern-based output filename generation
Multichannel audio support
Audio filters (dynamics, compressor, EQ)
Scheduled recordings
User editable capture area
iOS device recording
3
3
Trim video before publication
Record microphone audio
Record system audio
Record camera
Record mouse movement and clicks
1
Record keystrokes
2
Edit after recording
Embed watermarks
Add shape objects (lines, arrows, etc.)
Add custom text objects
Add additional media (pictures, movies, audio)
Crop unwanted areas before publication
Freeze-frame at any time, for any duration
Camera position modification (a.k.a pan/zoom)
Full screen editing interface
Share/export directly to iPod/iPad compatible formats
Upload to YouTube
Upload to Vimeo
Integration with OS X sharing
Mouse click descriptions and modifier keys only available with iShowU Instant Advanced Features.
Keypresses following mouse cursor, only showing last key pressed, removing duplicate keys, and forcing keypresses to uppercase only available with iShowU Instant Advanced Features.
Requires the phone be connected to your Mac with a lightning cable. The older 30 pin cable won't work.